Celebrity Dating: How to Get a Top 10 Man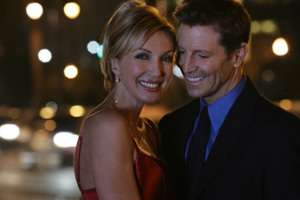 I interviewed an entrepreneur who has a business teaching dating advice for men. My question for him was, "You have been teaching men for 15 years. But what's your best advice for women?"
To my surprise, his answer was, "If I were a woman, I would go to New York or Los Angeles where there are a large number of celebrities. I will marry one of them, and then no matter what, I can look after the rest of my life, because if the marriage goes well, he has the ability to financially support me; if we have a divorce, I will get half of his money." I highly appreciate this answer because it's honest, candid and helpful. Now I'd like to share the secret to getting a top 10 man with you, so that you will find a celebrity boyfriend in record time.
Location, location, location. I remember a real estate expert once said, "The most important three factors that you must consider while buying a property are location, location and location." Obviously, the real estate expert wanted to emphasize the importance of location when looking for a house or apartment. Now I'd like to let you know that when it comes to celebrity dating, location is of paramount importance as well! If you want to find a celebrity boyfriend, ask yourself, "Where are top 10 men?" Once you've figured out where they are, you should be there too! Who did Bill Gates marry? His co-worker! Bill Gates' wife, Melinda Gates, joined Microsoft after graduating from college, so she met Bill Gates at Microsoft! Therefore, you can see proximity is so key. If you are single, definitely go to big cities and work for a prestigious company - you will be amazed by who you might meet at work or during your business trips.
Change your social circle. If you are always hanging out with mediocre people, you are stuck. You have to grow out of your peer group if you want to date a top 10 man. That means you must have new friends. Does that mean you won't spend time with your old friends anymore? Yes - that's because you can only look after so many interests at a time. So you can do some research on where celebrities hang out, and that's where you should develop your new social life.
Become a high-value woman. Honestly, rarely can you see a celebrity marries a low-value woman, right? That's because most top 10 men marry women who are models, super stars, etc. In other words, if you are a high-value woman, it's easier for you to get a celebrity boyfriend. You may wonder, "How can I become a high-value woman?" Well, you'll need to upgrade yourself by improving your looks, social skills, knowledge and career. If you are reading this article, I already know that you are an ambitious woman because otherwise, you wouldn't be here now. So I'm sure you are determined to keep improving every area of your life. Every week, you can focus on one area of your life, e.g. do one thing to work on your looks this week; do one thing to work on your social skills next week; etc. After a few months, your life will be amazing.
Now you have understood the key steps to land a celebrity boyfriend. Just keep up the momentum and very soon, your life will become unrecognizable! Remember to watch this space because I will keep posting new and informative content here to further help you along the way.